Aside from each Users' ability to view their own course progress. The EPICompliance system also features the ability of each organization to view and monitor their respective Users' Course progress.
Users with higher Account and License credentials (i.e., Account Level Administrator, License Administrator, and License Manager) can view their respective organizations' Users' Course progress.
To view/monitor all Users' Course progress, from the Customer Console dashboard, go to "Accounts" and proceed to click on the "Course Administration" tab.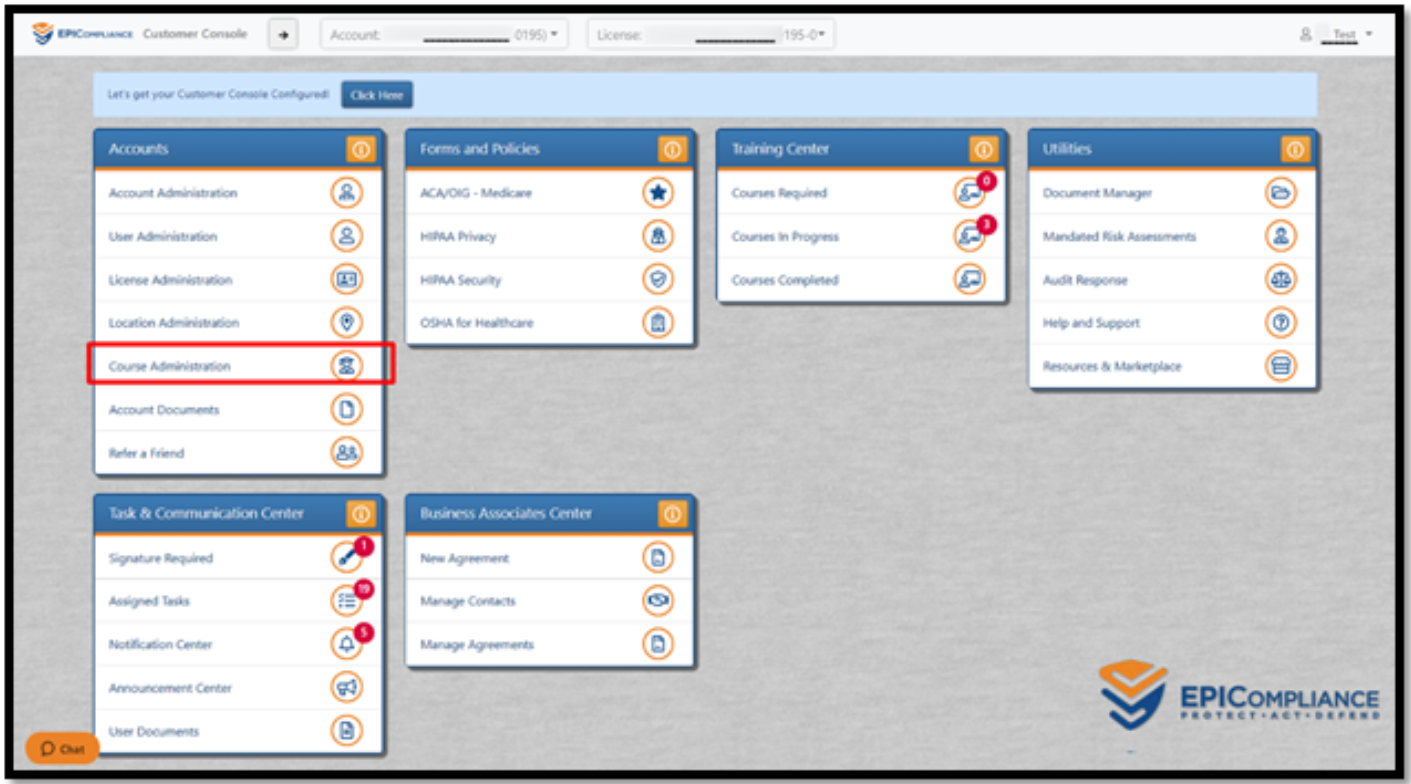 Should you have any questions or concerns, contact us via the following:
​Chatbox/window on your Complete Compliance Suite screen.
Telephone: 877-560-4261
Email: support@epicompliance.com